What is menopause-related forgetfulness?
Do you forget names, appointments or where you left your keys? Rest assured, you're not alone. Memory loss is common in the perimenopause and menopause.
Forgetfulness can make the best of us feel anxious and worried that our brain's abilities are diminishing. Many women are concerned about whether this could be a sign of early dementia. Thankfully, for the vast majority of us, it isn't.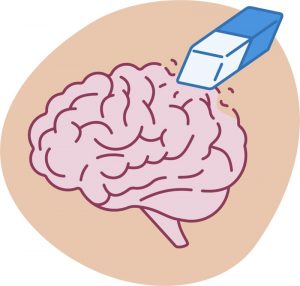 However, if this is something you're worried about, please speak to your GP as there are tests that can be offered to check. Confirming that you don't have dementia can be comforting if you're worried.
Memory loss in the menopause tends to be mild. Because there's a gentle decline of memory as you get older, it can be hard to tell whether memory loss is related to age or the menopause.
What causes forgetfulness?
Oestrogen plays an essential role in how our brains function. Studies have shown that, for some women, low oestrogen can be linked to lower brain performance, which can include memory loss[1].
Different areas of the brain are essential for different functions. For example, some take care of memory, some are important for word-finding, while others regulate mood. Oestrogen is vital in the functioning of many important areas of the brain, including how different parts of the brain communicate with each other.
When oestrogen levels are low or going wildly up and down, both memory and mood can be affected. Low mood can also be associated with poor brain functioning, so it's a bit of a vicious cycle.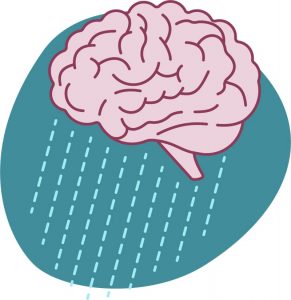 Stress and anxiety, both of which can increase in the perimenopause and menopause, can also affect your memory, as can lack of sleep.
The root cause of menopause-related forgetfulness is complicated to unravel, and there are likely to be other hormones that also play their part, including testosterone. The key takeaway is that your hormone levels may well be the source of your forgetfulness.
Other causes of memory loss can be related to:
Medication
Thyroid disease
Depression
Cardiovascular disease
Head trauma
Abnormal blood calcium levels
Liver disease
Stress
Drug and alcohol abuse
Low vitamin B6 and B12 may affect some women too
How many women typically experience forgetfulness?
In research conducted by the British Menopause Society, almost 40% of the women interviewed reported issues with memory and concentration as they go through the menopause[2].
In another survey, conducted among women at work and in the menopause transition, over 50% reported poor concentration, tiredness and poor memory as the menopause symptoms having the most impact at work[3].
Memory loss can improve as you transition through the menopause and beyond, so hang in there.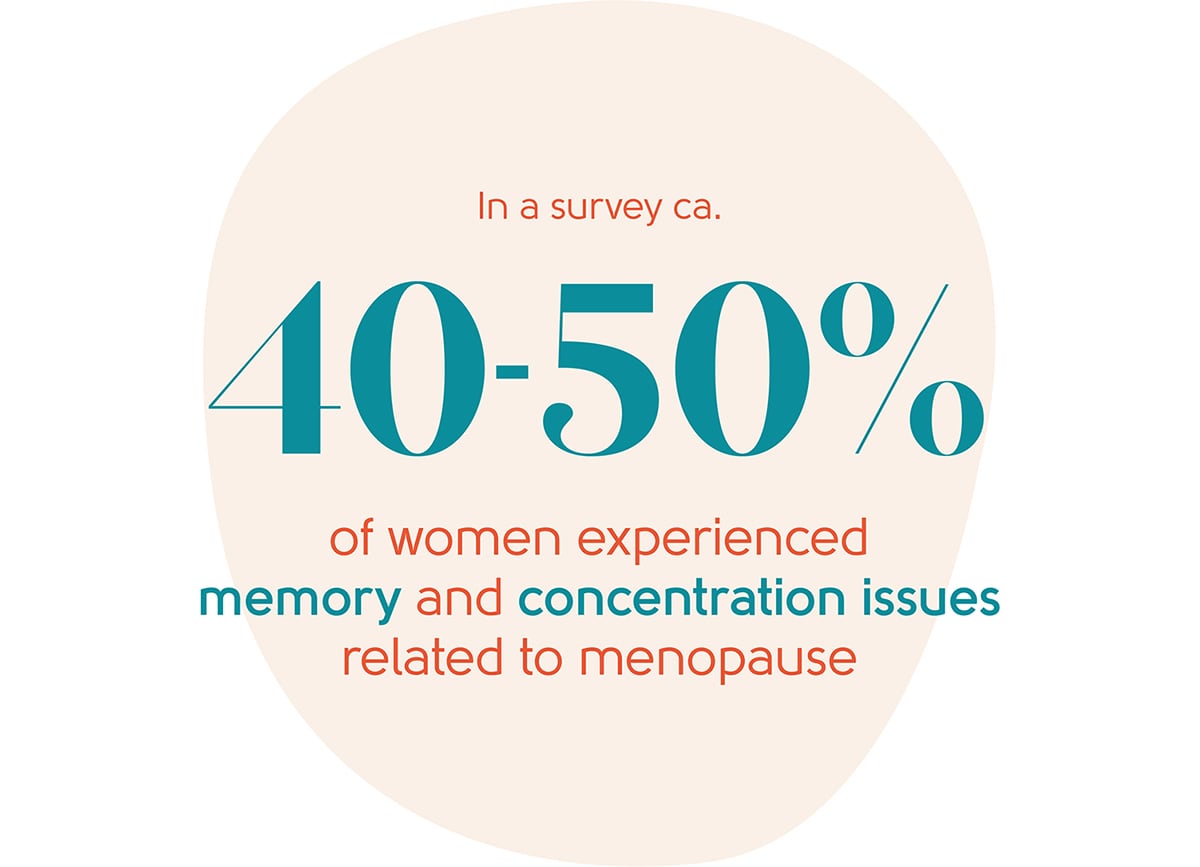 Is forgetfulness linked to any particular stage of the menopause?
Like any menopause-related change in brain function, loss of memory can occur at any stage of the menopause, including the perimenopause, as you start to notice and experience menopause symptoms.
How can forgetfulness be treated?
Worrying about memory issues may make your symptoms feel worse. Be reassured that studies have shown that women sometimes worry they have memory issues which, when they've been tested, they don't!
If you are suffering from menopause-related forgetfulness, there are some strategies which can help:
Sleep – it's important to make sure you're getting enough sleep and relaxation. See our information on top tips for this.
Exercise – exercise helps cognitive function and your sense of wellbeing[4]. Find a way to get moving in any way that suits you. Our friends at Her Spirit can help.
Diet – the relationship between diet and cognitive function is complex. The Mediterranean diet, which is rich in fruit, vegetables and cereals, and low in red meat and sugar, is good for the heart and may help the brain in preventing dementia. There's also evidence that other diets and ways of eating are beneficial too. A dietician or nutritionist can help find the right diet help. You can find out more about our nutritionist partner here.
Cognitive Behavioural Therapy (CBT) – simply understanding what's happening, and why, can take away a lot of the worry and help you break out of the stress-sleep-memory vicious circle. Cognitive Behavioural Therapy can help to turn around negative thinking. Find out more about our CBT partners Sue Makin and Claire Lloyd.
Memory aids – there are lots of ways to keep track of things and take the pressure off. Embrace the reminders, notes and lists sections on your phone or other electronic devices. Make lists and tick things off.
Exercise your brain – keep your brain active with crosswords, sudoku, puzzles and reading. Why not learn a new skill that interests you? Anything that keeps your brain ticking over is good.
Testosterone –

this proves useful for some women.

Although it's not licensed for women or for this specific purpose, it can be prescribed by a menopause specialist. Read more about testosterone here.
Forgetfulness and Hormone Replacement Therapy (HRT)
Taking HRT can improve your memory[5]. It also improves your sense of wellbeing, concentration and energy, which can all assist memory.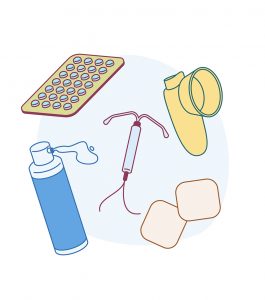 If you're anxious about taking HRT because of the well-publicised small risks, particularly of breast cancer, rest assured that for most women those risks are very small. Lifestyle factors like your weight and how much alcohol you drink can have a greater impact on risk.
For most women, the benefits of menopause symptom control, reduction in risk of osteoporosis and heart disease far outweigh the risks. We have lots more information on HRT here.
Can HRT prevent dementia?
You may read different evidence and advice about the links between dementia and HRT. Evidence suggests that taking HRT is important for young women experiencing menopause under the age of 40 (whether naturally, because they have had their ovaries surgically removed, or because cancer treatments have stopped the ovaries working) in preventing dementia later on in life[6].
Studies looking at whether replenishing oestrogen levels using HRT can reduce a woman's risk of dementia have not given any clear answers. We recommend that you take HRT only to control menopause symptoms.
At the moment, there isn't enough clear evidence to say whether or not it will help or worsen the risk of developing dementia in the future[7].
When to see a doctor about dementia concerns
Dementia is a progressive condition that causes deteriorating mental function that interferes with the activities of daily living. Many of the symptoms of dementia also ring true for menopause.
Symptoms of dementia include:
Memory loss (usually most recent events)
Language issues
Disorientation
Loss of ability to learn new skills
Changes in mood and behaviour
Problems carrying out day-to-day activities
It's really important to remember that these symptoms exist on a spectrum. They may be mild and cause anxiety, but not affect your overall function. Alternatively, they may be more severe and progressively get worse, affecting how you perform basic functions. Most people who have memory lapses do not have dementia.
As with any symptom, if you're concerned, please speak to your GP.
What next?
If you're concerned about forgetfulness and memory issues, you should see your GP. If you would like to discuss your symptoms in the context of the menopause, book an appointment with our menopause clinic.

If you think you may be experiencing symptoms of the menopause transition, you can learn more with our symptom checker or by taking our Menopause Questionnaire.
You can also find more information about the menopause transition at the British Menopause Society and the National Institute for Health and Care Excellence.