Initial consultation
In a 45-minute initial consultation with one of our menopause experts, your doctor or nurse will listen to your story and work with you to determine the best evidence-based approach to help you take control of your symptoms, and from that create a holistic menopause treatment plan that's right for you.
If you'd like to learn more, watch this video where Dr Clare Spencer (co-founder and registered menopause specialist and GP) explains how to book an appointment with our online clinic and what happens during a video or telephone consultation:
Book now
If it's 2 years or more since you've been seen by one of the doctors or nurses in our clinic, you'll need to book a 45-minute consultation so that our doctors or nurses have enough time to assess any changes in your health or circumstances.
Personalised holistic treatment plan
Your doctor or nurse will email your personalised holistic treatment plan to you within five working days of your consultation. This will include advice and recommendations on medication, any further supplementation, lifestyle changes, and coaching or therapy.
Follow-up consultation
We recommend a three-month follow-up after your initial consultation and at least annually thereafter (you can, of course, always come back sooner if you like). This is so your doctor or nurse can review your progress and symptoms with you, and make any necessary adjustments to your plan. Our follow-up consultations last 25 minutes.
Book now
Medication
If we recommend medication as part of your treatment plan, your prescription will be handled by our private pharmacy partner (a pharmacy concierge that delivers straight to your door). They will send a text message on the same day the prescription has been issued to arrange payment. Once payment has been received they will post your medication directly to you.
Blood tests
If a blood test is recommended by your doctor or nurse, this will be taken care of by Medichecks. During your appointment, you and your doctor will discuss whether you'd like the blood test to be:
Self-administered at home
Administered by a nurse at home
Administered by a nurse at a Medichecks clinic
Once payment has been received for the blood test, Medichecks will be in touch with you directly to make the arrangements.
Depending on the reason for the test, your doctor or nurse will either email you the results or ask that you make a follow-up appointment.
Hormone Replacement Therapy and testosterone
If your doctor or nurse recommends HRT or testosterone, follow-ups will be required to keep an eye on the treatment and your health. Your doctor or nurse will discuss the details with you.
What our patients say about us
We consider it an honour to empower women with evidence-based information and advice and support them with empathetic and personalised care. For us there is nothing more satisfying than seeing women take control of their menopause symptoms and thrive.
You can read feedback from our patients here.
Book now
My consultation with My Menopause Centre was tailored exactly for my needs. The output of my consultation was a letter to me and to my GP surgery. This provided a great starting point for a comprehensive discussion with the practice nurse.
Jane
We have been rated 'Outstanding' by the Care Quality Commission
We are delighted to announce that following a recent routine Care Quality Commission (CQC) inspection, we have been awarded an overall 'Outstanding' inspection rating. This is the highest possible rating and is rarely awarded.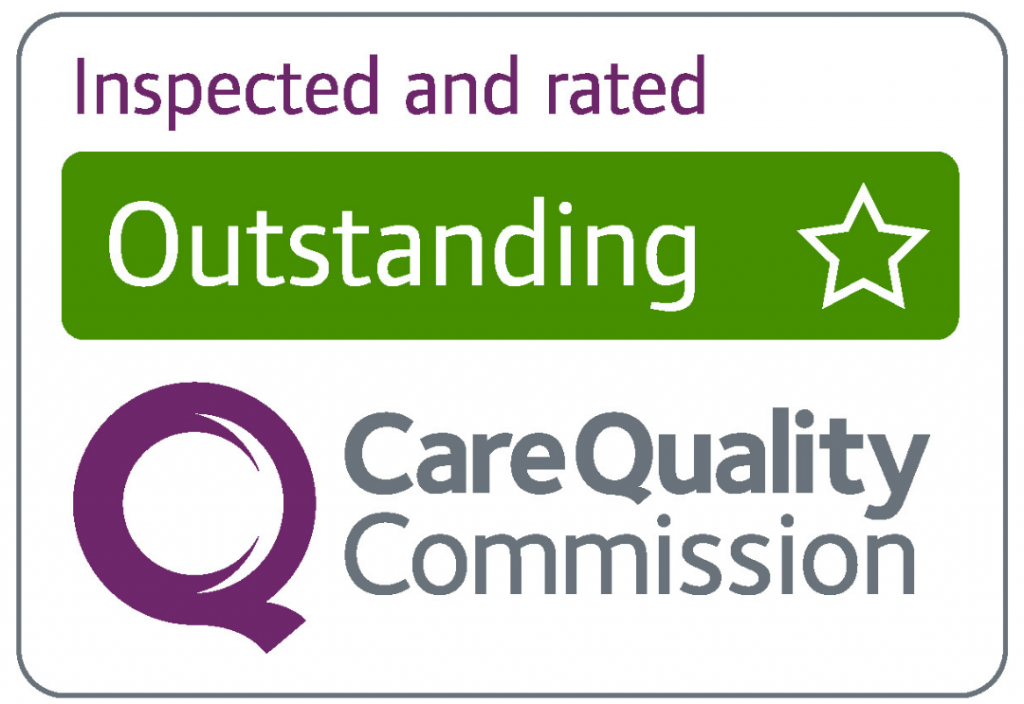 This extraordinary achievement would not have been possible without the hard work and dedication of our incredible team – the brilliant menopause doctors in our clinic, our patient support and operations team, and our pause. community team.
You can read more about the CQC and our 'Outstanding' rating here.
The full inspection report can be downloaded from the CQC website by clicking here.
Pricing
Our pricing is very transparent so there are no surprises. Find out everything you need to know about pricing for our consultations, blood tests, prescriptions, and HRT here.
Frequently Asked Questions
You can find answers to some of the most frequently asked questions about our appointments here.
Please speak to your GP or gynaecologist before you come to us if:
Your periods have become heavier or longer and/or if you are having spotting in between your periods or bleeding after sex.
You start bleeding after having had no bleeding for over a year.
You're over the age of 55 and still experiencing bleeding, but aren't taking hormones or HRT.
Please note that we are unfortunately not able to provide video/telephone consultations to patients living outside the UK, Channel Islands or the Isle of Man.
If you have further questions, please visit our FAQs for more information.