1. Treat symptoms holistically to get back your mojo (and more) by Dr Clare Spencer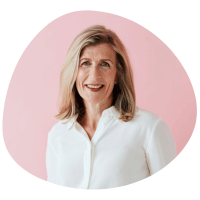 'HRT is a great way of managing menopause symptoms, but lifestyle tweaks can really help too. Take one of my ladies who was happy with how HRT was easing her hot flushes but frustrated at still waking at night, feeling sluggish and lacking motivation – she wanted to get on top of her fatigue so she could get more out of life.
We changed her HRT type and dose and also discussed lifestyle – her tiredness and lack of motivation meant she wasn't regularly exercising.
When I next saw her, her sleep had improved and she had joined a local training group. By slowly getting fitter, she felt more energised and her sleep had improved even more. She felt so much better about herself which had a positive impact on all aspects of life including her libido. That's what we call a win-win!'
Struggling to find your vavavoom? Head here for some easy tips to try.
2. The lifestyle tweak that will transform your sleep by Dr Ramiya Al-Alousi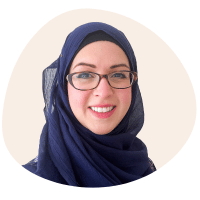 'For poor sleep one of the most revolutionary changes that you can make is to cut down on caffeinated drinks like tea, coffee, fizzy soft drinks and energy drinks. Even low levels of caffeine can cause sleep problems, anxiety and hot flushes. Time to make an easy change – cut down and switch to decaffeinated drinks and feel the immediate benefits!"
These smart strategies will also help you sleep like a baby.
3. The secret to losing weight (and keeping it off)  by Dr Cat Morris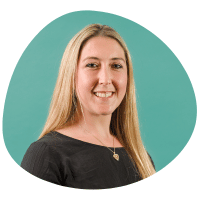 'Menopausal weight gain is an incredibly common problem and something that comes up in my clinic every week.
'One lady springs to mind – she was endlessly dieting (she'd tried all the fad diets) and ran and cycled at the gym up to four times a week. Needless to say, she was very frustrated that she couldn't shift the pounds.
I recommended that she avoid sugar, work to lower her stress levels (the stress hormone cortisol can lead to weight gain) and from Monday to Friday have meals that consisted of lean protein, healthy fats and complex carbohydrates. She was free to eat as she liked at the weekend – this was about enabling her to both enjoy food and take back control.
We also swapped gym sessions for home workouts,  concentrating on improving muscle strength (increasing muscle mass boosts metabolism) rather than her cardio workouts. At our three-month follow up she felt better than ever just by following these few changes. She looked fantastic too and it inspired me to make some similar changes to my own life!'
If you have a few pounds to lose this conversation with leading dietician Nigel Denby and Dr Clare will help.  
4. Burned out? Try 'stress reflection'  by Dr Abbie Laing

'The world is getting busier and whilst this drives innovation, efficiency and productivity it can make us feel time-poor, pressured and stressed. Prolonged levels of stress can have negative effects on our physical and emotional wellbeing. It can also make menopausal symptoms worse.
For every day that is busy, full on, challenging or exhausting find a pocket of time for you in it. Whether that's listening to your favourite song, practising breathing exercises, knitting or going on a walk, a calm and enjoyable activity will reduce your cortisol levels and lower the input from your sympathetic nervous system (our fight or flight setting). Not only will you feel instantly balanced, but it will also provide a better equilibrium for your body long term, encouraging good health.'
For more advice on dealing with stress and anxiety head here
5. Never suffer in silence  by Dr Tonye Wokoma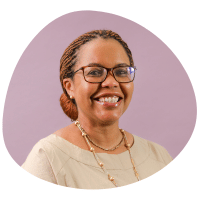 'Migraines can be incredibly debilitating and are unfortunately common in the perimenopause and menopause.
'I recently saw a 46-year-old lady who was suffering from menstrual migraines and PMT that appeared to be getting worse. She used to have them for a week before her period but now they were going on for 3 weeks. Unsurprisingly she was finding it difficult to cope with life. I explained that PMT and menstrual migraine can sometimes get worse in the perimenopause and offered a choice of options including HRT. She was very pleased that someone "got it" and was happy to try HRT.
At the follow-up appointment, although she was still experiencing some symptoms, she did feel better. She was also relieved that there were other options available, and that she had the right support. The message: don't suffer in silence. Whatever your symptom, there is always a way through.'
It can be hard to kickstart a conversation about the menopause. Here are some ideas to get you started.
6. Ease painful sex the pain-free way by Dr Gabriella Smee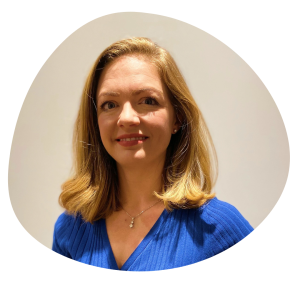 'I frequently speak to women who are suffering from vaginal symptoms. Often sex has become painful, they may have dryness and itching or have experienced a lot of discomfort during their smear test.
'People know about lubricants but there are also lots of other options which we can prescribe that are extremely safe and effective. Vaginal oestrogen prescribed as a pessary, cream or flexible vaginal ring, for example, can make things more comfortable.
The use of a vaginal moisturiser and an oil-based lubricant can also make all the difference to improving vaginal wellbeing and sex after menopause.'
 Watch this conversation between our co-founder Helen and sex expert Sam Evans for even more tips on how to transform your midlife sex life.
7. The hack that will help you lose weight – and save money by Dr Sarah Hattam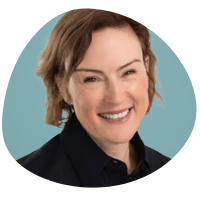 'My top tip might not get me bonus points in the popularity stakes but I'm going to share it anyway. It's really simple and it'll save you money, help you sleep and your waistline will love you and the tip is….to dial down alcohol. Doing this can be such a positive move during the perimenopause because booze really does add petrol to the bonfire of menopausal symptoms.
Why not try it and see for yourself if it can reduce the impact of hot flushes, anxiety and palpitations, and improve sleep and weight control. And there are so many wonderful alcohol-free alternatives out there, quite honestly, it would be rude not to!'
There are lots of other lifestyle tweaks that can make a huge difference to how we feel – check them out here
8. Send UTIs Packing by Dr Manisha Singh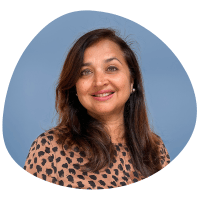 'UTIs can make life so miserable. One poor lady I recently saw had been having them for the past five years. They'd been particularly bad in the last 12 months and she was getting a UTI every time she had sex. She had seen two Consultant Urologists and tried various treatments and procedures without any success.
I started her on a daily vaginal oestradiol pessary for two weeks, followed by biweekly doses and it worked. She stopped getting UTIs and it was so gratifying to see how she was not only no longer in discomfort but the way in which her whole quality of life had improved. If you're suffering too seek help – there's always a solution as we saw with this lady'.
From lifestyle changes to medical treatments, you can read more about UTIs here
 9. Embrace the opportunities menopause brings by Dr Amanda Smith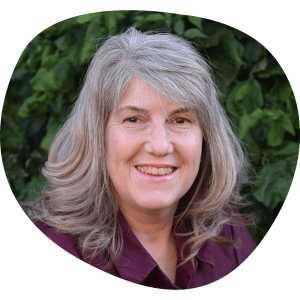 'Our Western society is so focussed on youth, beauty, control and clear thinking so we can struggle when this changes during the menopause.
But this is the time to celebrate! The first third of life we take from others, the second third we give to others but the menopause, the final third, is an opportunity to take care of ourselves  – without periods and PMS but with increased wisdom, which is rightly revered in some cultures.
So make time for you. Spend your days with those who are kind and supportive such as friends and animals. Engage in physical activity. Get creative – cook, sing, and sign up for that art class. And embrace your spiritual side – whether that's getting out in nature, connecting with the best of humanity, or with a spiritual entity. You deserve it.'
Lebby Eyres seized her midlife with both hands, using it as an opportunity to sail the Atlantic. You can read her's and other extraordinary menopause stories here