What is menopause-related dry mouth?
If you suddenly notice you have a dry mouth, you may not immediately connect this with the menopause. However, a dry mouth and a reduction in the amount of saliva you produce (called xerostomia) can be a symptom of the menopause.
Your saliva protects your mouth against bacteria, so when you produce less of it, you can be more prone to tooth decay, cavities, receding gums and infections.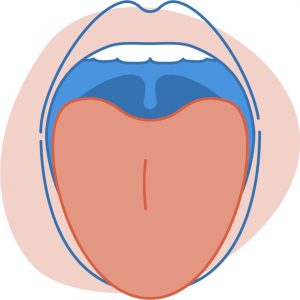 Saliva also plays an essential part in the stimulation of your taste buds. When your mouth is dry, this can lead to changes in your sense of taste.
Dry mouth as a result of the menopause can cause a sore, dry feeling in the mouth, throat and lips, frequent thirst, and problems with hoarseness. It can also sometimes leave you with a burning sensation in the mouth and tongue (known as burning mouth).
What causes dry mouth?
There's a link between oestrogen and saliva, which means that falling oestrogen results in a reduction in saliva flow for some women.
Saliva is needed to break down food into individual chemicals, so it does an important job. Your taste buds detect those chemicals as different flavours. So if you have less saliva and dry mucous membranes, your taste sensation is reduced or changed.
Stress and anxiety can also cause you to have a dry mouth. Both of these are common symptoms of the menopause transition.
How many women typically experience dry mouth?
Although dry mouth is a common symptom in the menopause, it's difficult to put a figure on how many women experience it.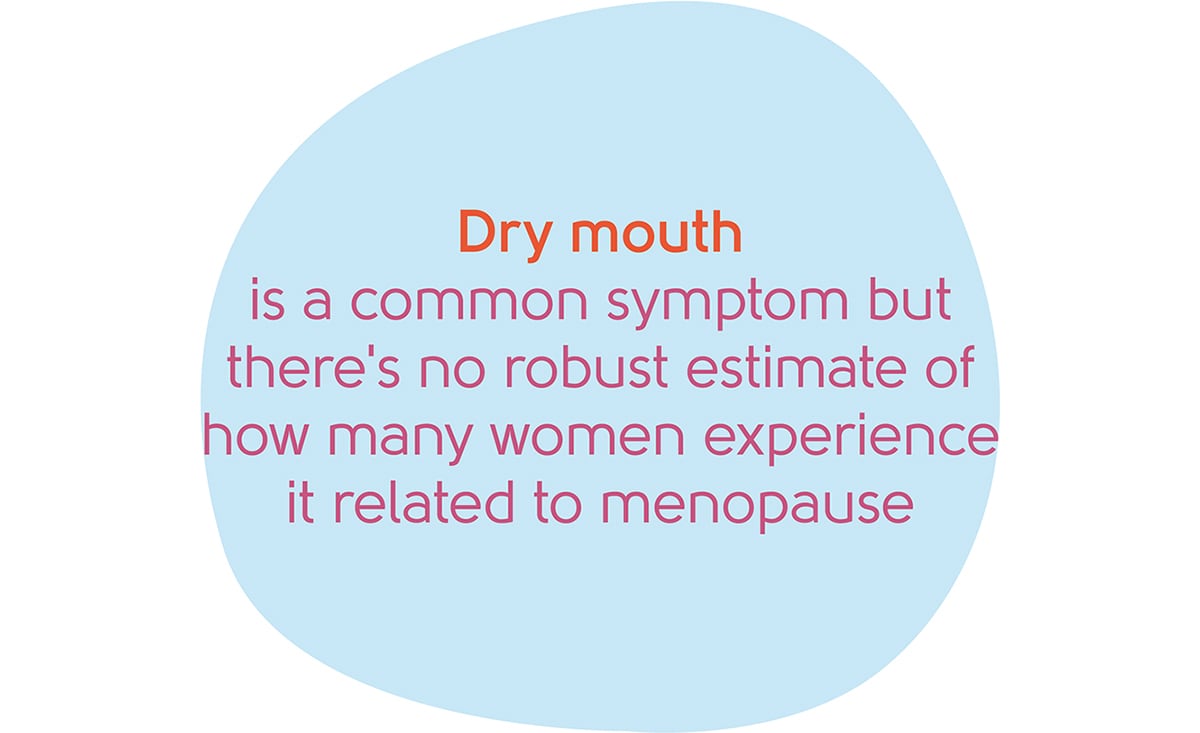 Is dry mouth linked to any particular stage of the menopause?
If your dry mouth is due to the loss of oestrogen, it could start in the perimenopause but can become more common as you transition through the menopause into your postmenopausal years, when oestrogen levels are permanently low[1]. Dry mouth is a symptom that also becomes more common as you get older.
How can dry mouth be treated?
There are plenty of ways to help treat dry mouth as a result of the menopause transition.
Good dental hygiene
It's essential to practise good dental hygiene and see your dentist regularly.
Drink plenty of fluids
Staying hydrated during the menopause transition can help lessen symptoms, so always having a water bottle to hand is a great idea.
Chewing gum
Chewing gum mimics eating and so can help release saliva into the mouth.
Artificial saliva pastilles and sprays
You can purchase these from your local pharmacy.
Avoiding certain foods
Some foods can leave you feeling dehydrated and irritated, so it's best to steer clear of them during the menopause transition. These include anything very hot, spicy, salty or crunchy. Sugary and acidic foods increase the risk of tooth decay.
Avoiding alcohol and caffeine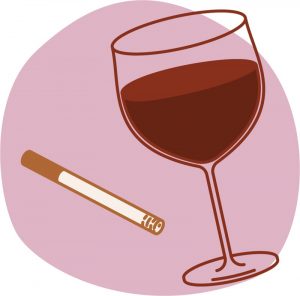 Both of these can dry out and irritate your mouth. Try switching to herbal or decaffeinated tea and coffee for a while and see if it helps – it often does.
Stop smoking
Smoking slows down saliva production so as well as helping with this, stopping could also help improve your overall health. If you would like support with quitting, the NHS is a great place to start.
Apply lip balm
Lip balm can help keep lips hydrated (a knock-on effect of dry mouth is dry lips), and stop them from cracking and becoming painful and sore.
Hormone Replacement Therapy (HRT)
More studies are needed to find out if HRT can help with changes to taste and smell. It's worth bearing in mind that HRT can effectively treat other symptoms of the menopause transition. You can learn more about HRT here.
Other factors that can cause dry mouth
The menopause transition isn't always responsible for dry mouth. Other causes include:
Dehydration – from not drinking enough, from sweating a lot or from being unwell
Anxiety – a common symptom is dry mouth
Medicine – check the leaflets of any medicine that you are taking
Breathing through your mouth – especially at night can mean that you wake with a dry mouth
Some cancer treatments
Medical conditions – diabetes and a less common condition called Sjogren's syndrome can also cause a dry mouth
What next?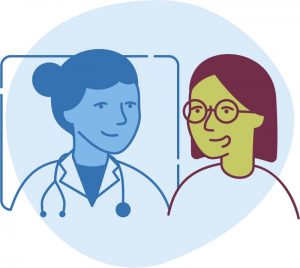 If you've any concerns about a dry mouth or changes to your senses of taste and smell, you should see your GP. If you would like to discuss your symptoms in the context of the menopause, book an appointment with our menopause clinic.
If you think you may be experiencing symptoms of the menopause transition, you can learn more with our symptom checker or by taking our Menopause Questionnaire.
You can also find more information about the menopause transition at the British Menopause Society and the National Institute for Health and Care Excellence.