What is an altered skin sensation?
A symptom of the menopause that you may not have heard of is altered skin sensation. You may experience numbness or a loss of sensation, pins and needles, prickling, itchy skin, or burning in your hands and feet.
Some women experience a sensation of insects crawling over the skin (which is called formication). However you experience it, altered skin sensation can be connected to hormone imbalances, particularly the loss of oestrogen experienced during the menopause.
I've spoken to women in my practice who've described really odd skin sensations, like the feeling of a spider's web over their face, along with other symptoms of the menopause.
Dr Clare Spencer, Co-Founder of My Menopause Centre
What causes altered skin sensation?
Skin nerve function is affected by the changes to oestrogen levels in your body that happen during the perimenopause and menopause. Nobody is exactly sure why this happens – it could be related to blood flow or how the nerves send messages.
The quality of collagen in the skin changes as well, meaning your skin can become drier and less able to hold water. If the skin is dry, it is more prone to be itchy.
How many women typically experience altered skin sensation as a result of the menopause?
Altered skin sensation is not a common symptom of the menopause, and there is little data to give specific figures on how many women experience it. Dry skin is more common.
Is altered skin sensation linked to any particular stage of the menopause?
These symptoms can occur at any time during the menopause transition and may settle on their own.
How can altered skin sensations be treated?
Moisturisers and emollients can help with dry skin and reduce itching. Antihistamines may also help, and antihistamines that make you drowsy – such as Piriton (chlorpheniramine) – may be a good choice for you if itching is keeping you awake at night.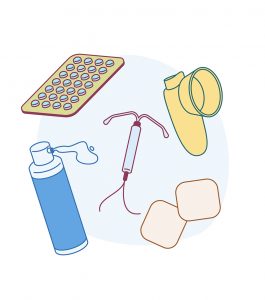 Hormone Replacement Therapy (HRT) may also help. It improves the quality of the skin and helps with dryness. In our clinic, we have seen changes in skin sensation improve once women start taking HRT, although there is a lack of wider general evidence to suggest this works for certain.
Exercise and relaxation may also benefit you, particularly if you feel that you're starting to become anxious and preoccupied with your symptoms.
We recommend that you always discuss any changes in skin sensation with your doctor because there are many other causes of these symptoms beyond the menopause, such as diabetes, vitamin B12 deficiency, and changes to thyroid function. You may need blood tests to rule them out. Itching can be a factor in many skin conditions too, so it's important to see a doctor, particularly if you have any sort of rash.
What next?
If you're worried about altered skin sensation, you should see your GP. To talk about this symptom in the context of the menopause, book an appointment with our menopause clinic.
If you think you may be experiencing symptoms of the menopause transition, you can learn more with our symptom checker or by taking our Menopause Questionnaire.
You can also find more information about the menopause transition at the British Menopause Society and the National Institute for Health and Care Excellence.