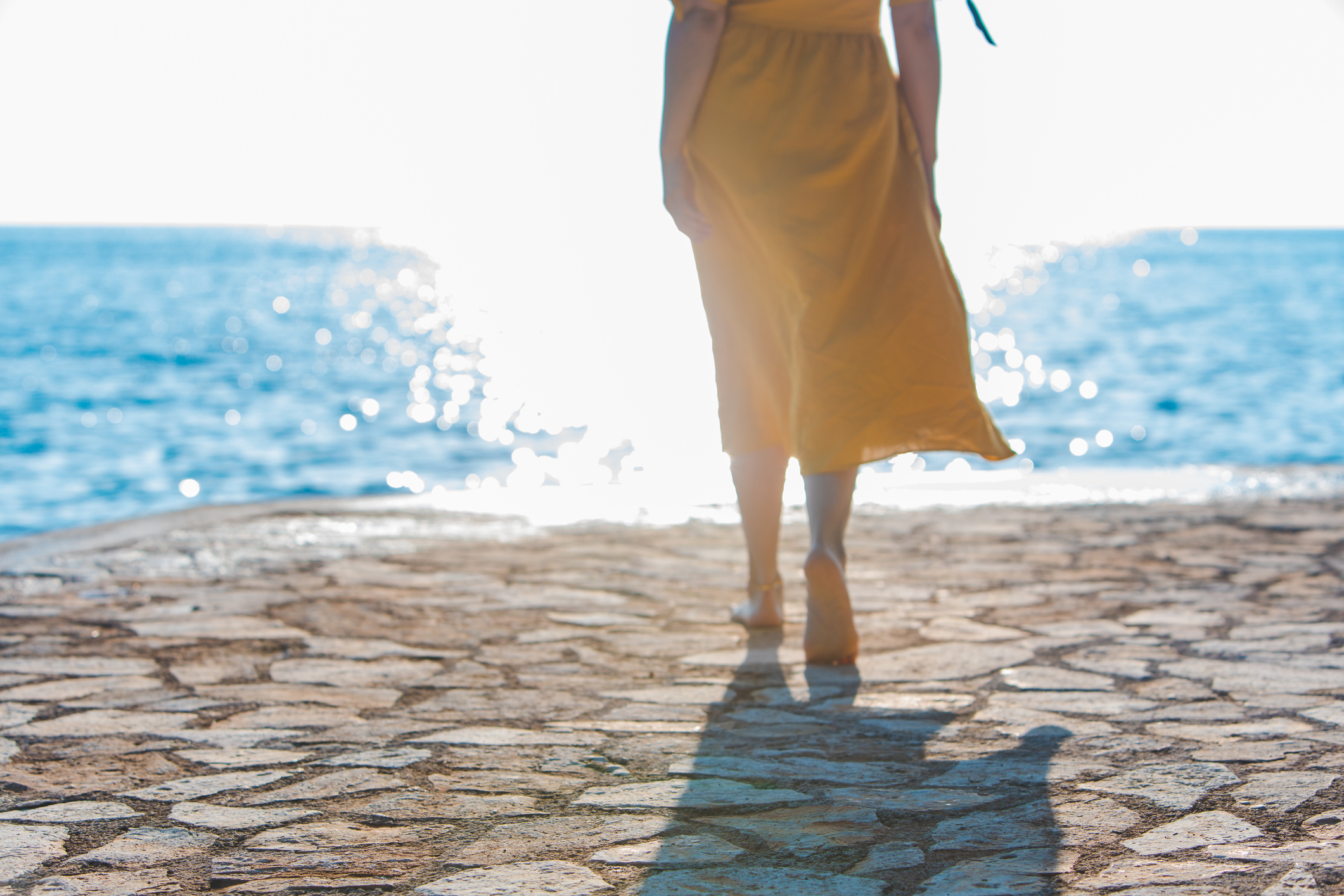 The F-word
And by that we mean fabric. Wearing clothes made of the right material is the first step to feeling more comfortable and confident.
Get back to nature
If you leave with just one takeaway, it's this – natural fibres are the way forward. They allow air to pass through and absorb moisture, drawing it away from your body and keeping you cooler and drier. When people say that a fabric allows your skin to breathe, they mean that quite literally. 
Synthetic fabrics – we're looking at you satin and polyester – are double-trouble. Not only do they trap heat, but the moisture in your skin also has nowhere to escape, leaving you feeling hot and clammy.
Stay cool in cotton
Cotton is an obvious beat-the-heat hero, but the important thing here is to always read the label. There are plenty of blends masquerading as cotton – what you want is 100% cotton, not a 'cotton mix' which will contain pesky synthetic fibres. 
You also want to think about the type of cotton you're wearing. Jersey cotton is knitted, so it can be quite thick but very absorbent. Woven cotton is much lighter and airier but it's not quite so good at absorbing sweat. Go for whichever best meets your needs.
Luxe things up
Silk is the king of natural fabrics. Like cotton, it allows your skin to aerate and frees moisture. So if you've ever wanted to splurge on a pair of silk pyjamas or blouse, now's the time. If you can't treat yourself when you're going through the menopause, when can you?!
Bamboo buzz
With many of the same properties as cotton, including breathability, bamboo is THE fabric of the moment. If you've got an eye on your carbon footprint, this could be the fabric for you – it's fast-growing and doesn't need pesticides, so is considered to be more environmentally friendly.
Breathable blends
If you want a bit more warmth, then look out for wool and cotton blends. When wool, which is obviously natural, is blended with cotton, it creates a light fabric that balances warmth and breathability. Merino wool is another option – fine and light, it's known for its wicking properties – in other words, its ability to draw moisture away from the skin.
During the winter months, you may feel cold at night in your woven cotton nightie (until you have a hot flush that is!). So, it's worth keeping an eye out for cotton and wool mix fabrics that you can occasionally find. Yes, wool sounds like the exact opposite of what you need, but as a natural fibre, blended with cotton into a light fabric, it may give you the balance of warmth and breathability that you need.
Daytime style strategies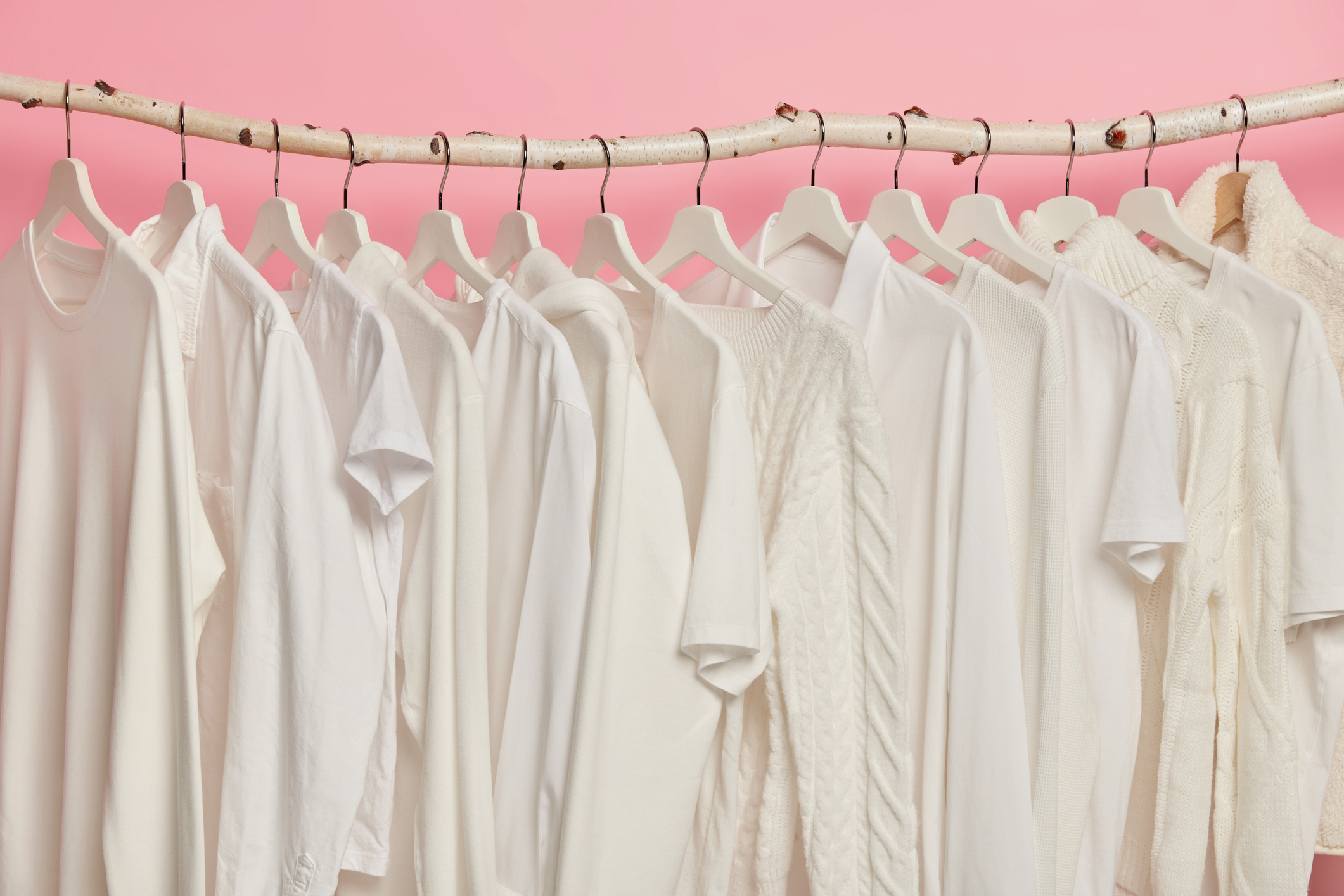 Layer like a pro
What your clothes are made of is just one part of the equation – how you wear them is also key, and layering is your secret weapon. Dressing like this puts you back in charge of your personal thermostat, adjusting your temperature as and when required. Feel a flush coming on? Take a layer off. Through the other side and feeling chilly? Add one back on. 
So, on a sunny spring morning, you could wear a cotton jersey cami under a lightweight shirt, finished off with a cotton cardigan. On cooler days, pop a lightweight cotton knit over a jersey T-shirt, with a jacket on top. A gilet is also brilliant for keeping your core body temperature warm on a chilly day –  you can quickly slip it off when you walk into a warm room. 
Woken up to frost and tempted to pull on a chunky knit for work? Don't. You'll feel like you're trapped in an inferno when that flush strikes. Keep thick, single layers for days at home instead.
Assess your style
Just as certain fabrics can make hot flushes worse, the same is true for what you wear. This doesn't mean compromising on style, just making a few adjustments. Just think of it as permission to update your wardrobe. 😉
Many women find that roll-necks and mandarin collars can send mercury rising. So try scoop necks and v-necks instead. Accessorise with an easily removable layer – such as a silk scarf – to add a little warmth when you need it. 
Likewise, fitted dresses and trousers can make you feel like a sauna on legs. Go for looser on-trend prairie styles; switch skinny jeans for stylish but cool linen palazzo pants. 
Three-quarter length sleeves and cropped 'Capri' style trousers are also chic options that allow your skin to breathe and help you to stay cool.
Avoid wardrobe malfunctions
If there's one thing that seems to make hot flushes worse, it's worrying about hot flushes and, more specifically, the sweat marks that can appear at work or in social situations. 
Fabrics such as grey marl have a nasty habit of showing dark patches, as do bright colours – so choose shades that are more discreet. If underarm sweat is a significant problem, you can find sweat protectors at haberdashers or online that you can stitch into your clothes. 
Lastly, it may be time to reconsider your underwear. Can you manage without tights? As for shapewear – forget it. Cool and comfortable is the way forward.
Night-time SOS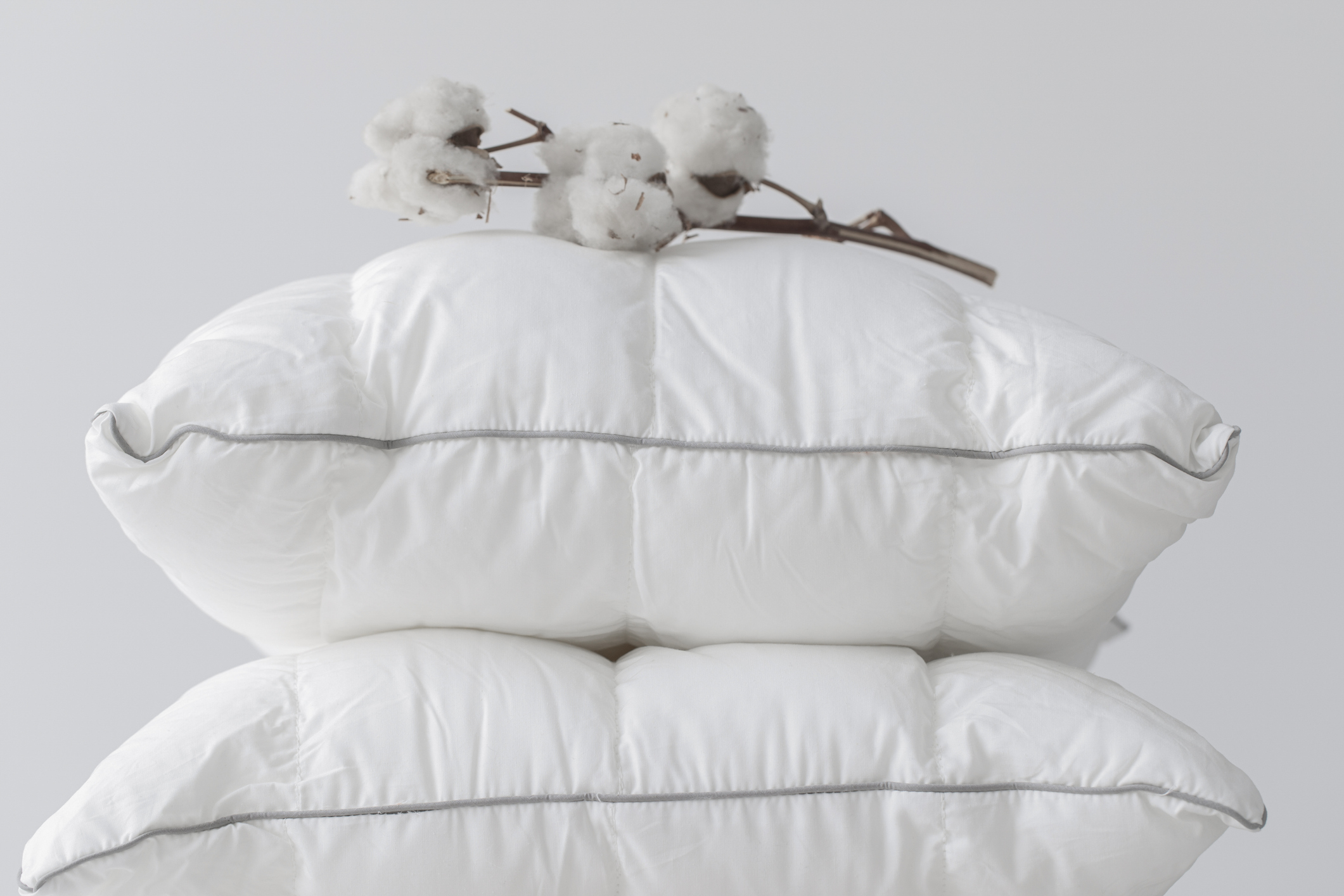 And breathe
If only daytime flushes were all we had to deal with but, of course, there are night sweats to contend with too. But choosing the right nightwear is all that's needed to show these nocturnal episodes who's boss. 
Just as with your daywear, natural fabrics, which cool and allow the skin to breathe, are the way to go. During the winter months, you'll want something a little warmer so look out for cotton and wool mixes. 
You can also find specialist brands selling nightwear specifically targeted at menopausal women featuring 'technology' that wicks away moisture and promises to cool the body, an investment worth considering if you're really struggling at night.
Hang loose
Most of us have been wearing the same style of nightwear since our 20s. It's time to rewrite the script. Look for roomy cuts that won't restrict your movement as you toss and turn in your sleep, such as pyjamas rather than a nightie which might end up bunched around your waist. Think about straps and sleeves too – those spaghetti straps may not have bothered you in the past, but if you're wriggling about more these days, you may find them digging in and waking you up from your light sleep. Go for wider straps or short sleeves instead.
Sweat-proof your bed
What you're sleeping on and under is just as important as what you're sleeping in, so switch your bedding to natural fibres, too, to get the benefit of your new nightwear. Look for pure cotton, bamboo (or, if you're feeling decadent, silk) sheets, duvet covers and pillowcases. It's time to ditch the synthetic pillows too – opt for natural fibres like feathers instead. 
You may need to rethink your mattress too. Memory foam mattresses may be great for giving you support, but the synthetic material they're made of can make you feel hotter and sweatier than a conventional mattress. 
Mattress manufacturers have finally come with a solution to this mid-life challenge in the form of 'cooling' mattresses that use various technologies, from gels to charcoal, often at eye-watering price points. If you decide to invest, read the reviews on reputable websites first to make sure you're not being taken for a ride. No night sweat is worth that.
Is there one thing you always do to keep you cool during the day? Have you got a sleep-like-a-baby menopause strategy? Share your secrets by leaving a comment on our blog post below, or get in touch via our social channels.